The Best E Cigarette
We compare results from the best e-cigarette review sites & recommend the best devices, so that you can make the best purchase decision for your needs (without breaking the bank).  Here we put together the top 5 vape devices for those wishing to save time and make a quick choice. In this section, we summarise our findings obtained from analysing some of the best e-cigarette review sites on the web and give you the consensus of them, also including user reviews. Our site contains in-depth reviews and comparisons too – here we present the hard facts. This is your one-stop shop –  to find the best products for you without taking too much time quickly. From each summary review below – we've included links for more detailed info should you require it.
---
First Place:

V2 Vsavi

————————————————————————————————————-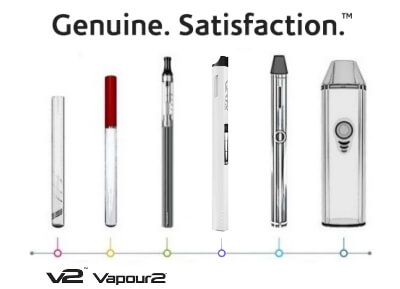 V2 who also market vapes as Vapour2 and Vsavi is the best e-cigarette brand available globally. They offer the widest range of e cigarettes, vape pens, shisha pen, Vaporisers and accessories for both new and advanced users. Their e-liquids are fully tested with full ingredients listed: pharma grade.
Customer service is excellent and the help desk are more than willing to talk to you. V2 are one of a handful of companies that are vertically integrated which translates into innovation with proper quality control – they design and make their own product. The Vsavi Classic range and Pro Series vaporisers are ground breaking products. The elite in vaping.
ECR Score: 92.8%

                     | Advanced User? | Best Vaporizer Reviews
---
2nd Place:

Riptide Ripstick

————————————————————————————————————
The Ripstick is the next generation in vaping. Up to now e liquids have always used nicotine extracted from tobacco, the by-product of this process contain unwanted impurities like benzoic acid. The tobacco method of extraction also limits nicotine density which affects speed of nicotine absorption, the hit. The Ripstick is optimised to be used with NicTech vape liquid which uses nicotine that is NOT extracted from tobacco (TFN). The driving force behind any vape product is the e liquid and NicTech e liquid is unique. Ergonomics are good with a a small comfortable feel. Combined with its size and use of NicTech this also makes the Ripstick a unique vape for heavier smokers too. If you are looking for the best alternative and want to be tobacco free then this is for you.
ECR Score: 91.0%

The new Voom is also a well made Vape pod system alternative, offering small scale but excellent nicotine delivery for light to moderate vapers.
---
3rd Place:

iQ One Vape Pod

————————————————————————————————————
The iQ One is the best made pod we have ever reviewed. It has exceptional build quality. With leather-look and feel on stainless steel body it feels solid. It is well designed too. It is the next-gen in vape mods featuring sub ohm functionality, interchangeable coils and refillable liquid pod, your choices are endless. It is a vape mod that actually looks cool and functions properly.
ECR Score: 87.4%

---
Best Vaporizer 2020
—————————————————————————————————————
Pro Series 3 by V2
Without doubt the best personal vaporiser available is The Pro Series 3X. V2 introduced new innovation to the vaporiser world with the introduction of this magnetic vaporiser. Heralded by Gizmodo as:
 A Marvellous Magnetic Vape Pen. From the billowing banks of vapor it produces to the seemingly inexhaustible battery.
The Pro is no ordinary vape pen – not least because you have the option to vape dry herb/loose leaf tobacco and essential oils/wax. A 3-in-1 vape pen in a neat portable design. New Pro 3 out in 2021!

---
4th Place:

 Jac Vapour

————————————————————————————————————
Jac Vapour have been established since 2010 and offer a range of e-cigarette and vaping products. Their best one, as selected by a number of the review sites that we analysed is the V1P. This is a well made small scale vaping device and will cater for the majority of light to heavier vapers. The big plus was the fact that starter kits did include a PCC allowing you to charge your e-cig anywhere and without the need for a power point or USB connection but they have now stopped doing this option!
ECR Score: 72.5%
---
5th Place:
blu e cigs
————————————————————————————————————-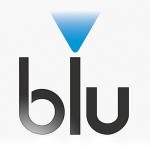 Another good solid vape product from the USA from Blu. The basic electronic cigarette starter kit will cater for the majority of lighter smokers but throat hit not as good as V2 or Jac Vapour. Whilst it is a good product a number of users have commented on the slightly louder than usual air intake sound when vaping. Imported generic e-cigs have their faults and also tend to be lower grade quality, Blu has drawbacks but offer a quality well made product. At £6.99/2 pack – e-cig refills are the most expensive here.
ECR Score: 69.6%
---
6th Place:

Green Smoke

————————————————————————————————————

As of 2016, they have actually pulled out of the UK, but you can still get hold of the smoke compatible cartridges.

The adapter actually give more options than previously available because now you effectively can have a Green Smoke Clearomizer option that is not available at GS. Free Green Smoke Compatible Cartridges adapter here.

Green Smoke is a good product but is really only suitable for the new user. Green Smoke essentially offer basic entry level starter kits, but unlike the vast majority these kits are good quality. No e-liquid, vaporizer or Shisha option here just good basic vaping from a respected electronic cigarette company. Costly refills! Read more.

ECR Score: 69.7%

---
Finding the Best Vape Device
This e cigarette review site is about getting a proper vaping device so that you can vape with confidence knowing you have a quality product that you can rely on. The transition from smoking to vaping needs to be a simple as possible – without hassle. The vast majority of e cigarettes are imported from China and re-branded for sale in the UK.

Very few, perhaps as little as three or four companies who supply e cigarettes and vape pens actually manufacture their own product. This causes issues regarding quality and reliability for all but a minority of electronic cigarettes that we find on our shop shelves. The e cigarette market is almost without any proper regulation, initial TPD legislation came into force in 2017 – it is ultimately the consumers responsibility to ensure the eLiquid they use is safe – use lab tested e-liquids that only give full ingredients.
---
Best Electronic Cigarette Brands –
Expert Reviews
---
.